For those who wanted to see this here it is. I was gonna put it in the original thread, but i don't want it to get derailed.
So this is the table set up and mostly ready to play. Favorite things about this is that it's got a lip to store your dice and keep them from rolling off the table, and that you can put you books and other stuff under it. The Dry erasablity was a nice touch too.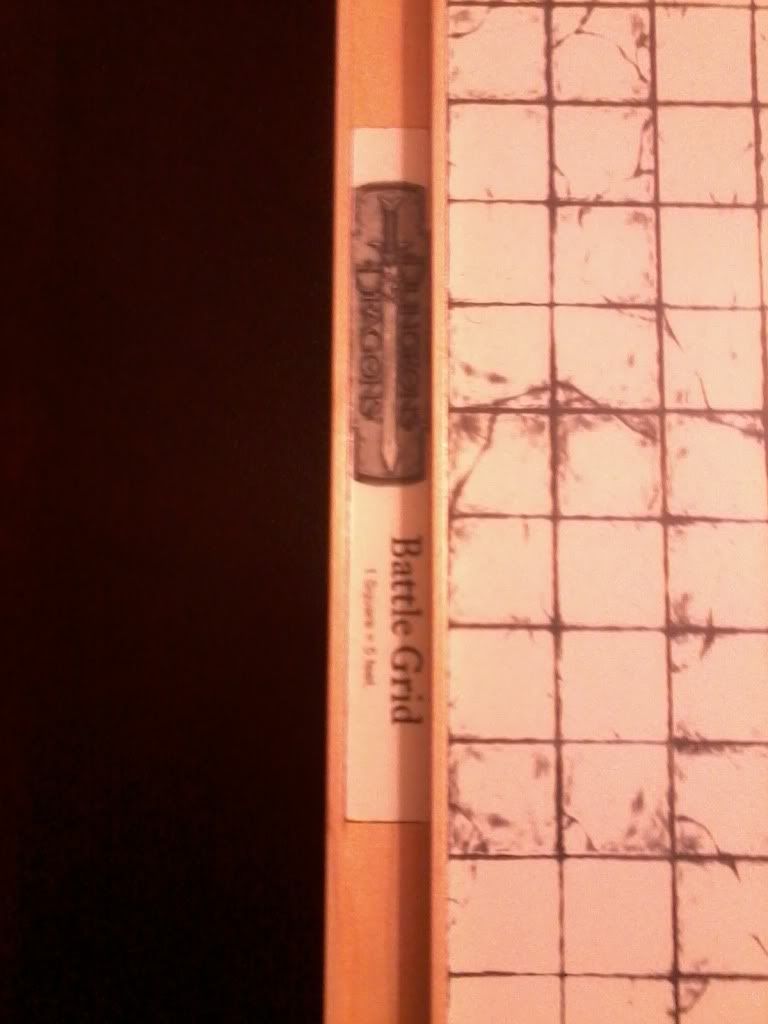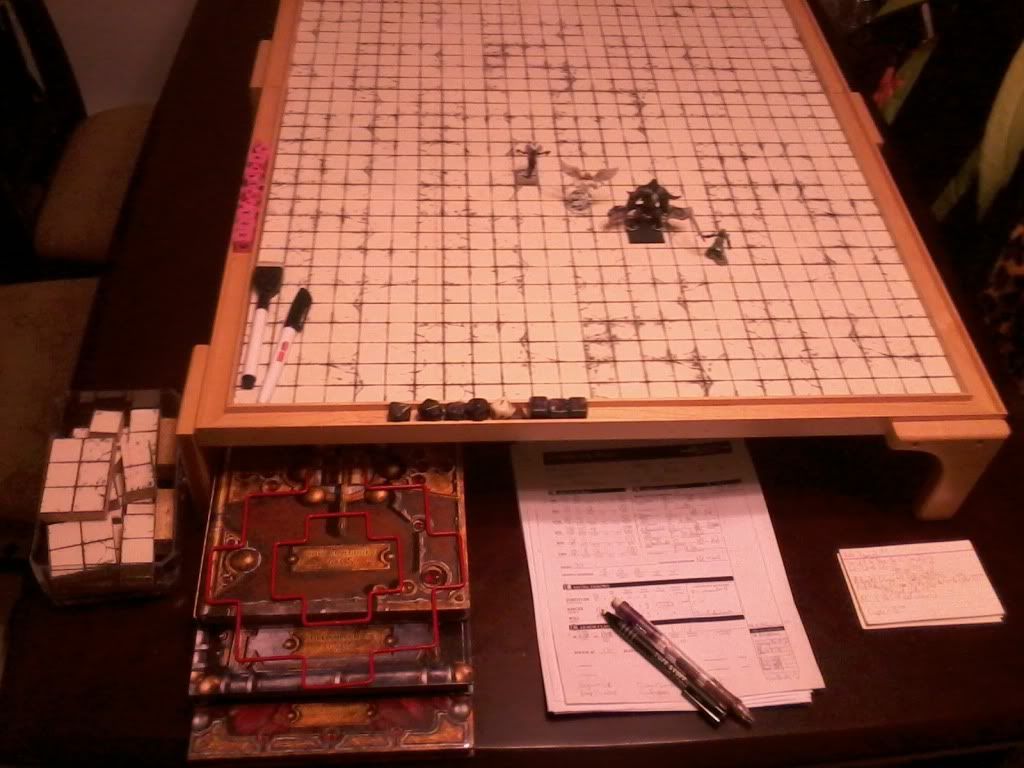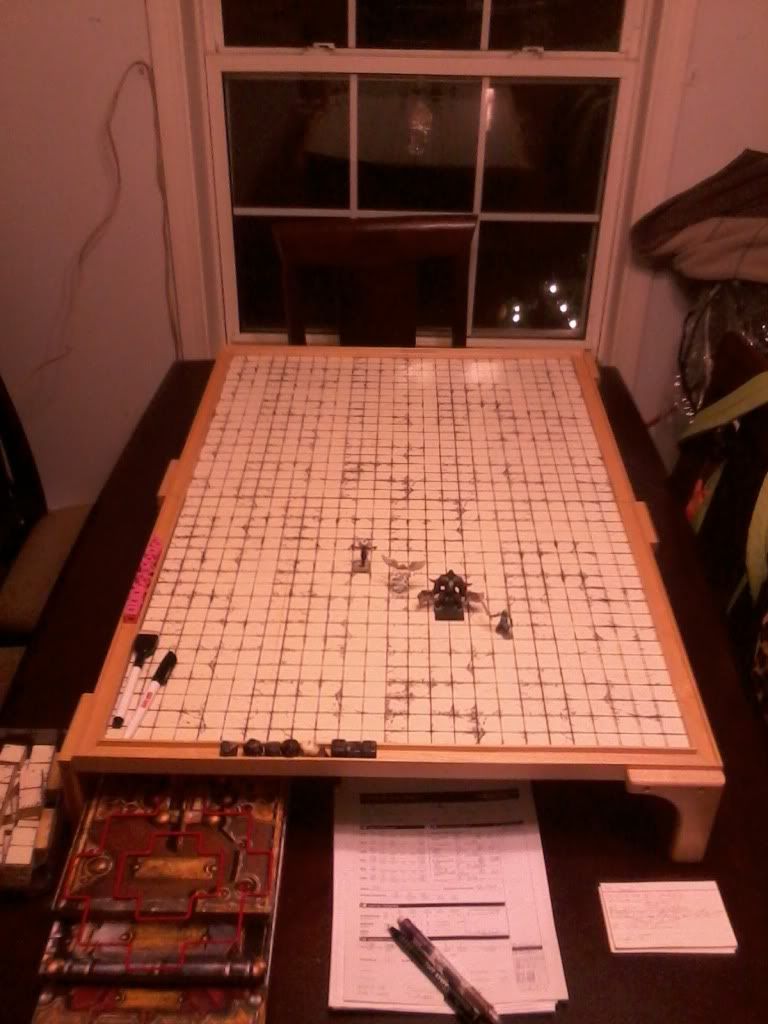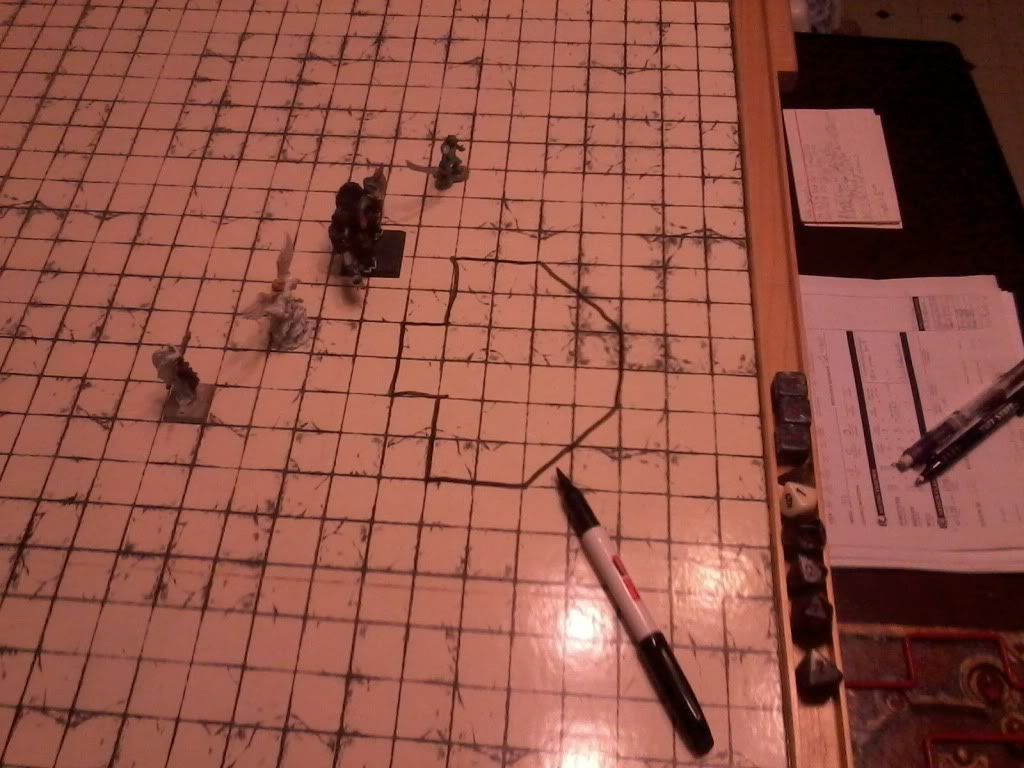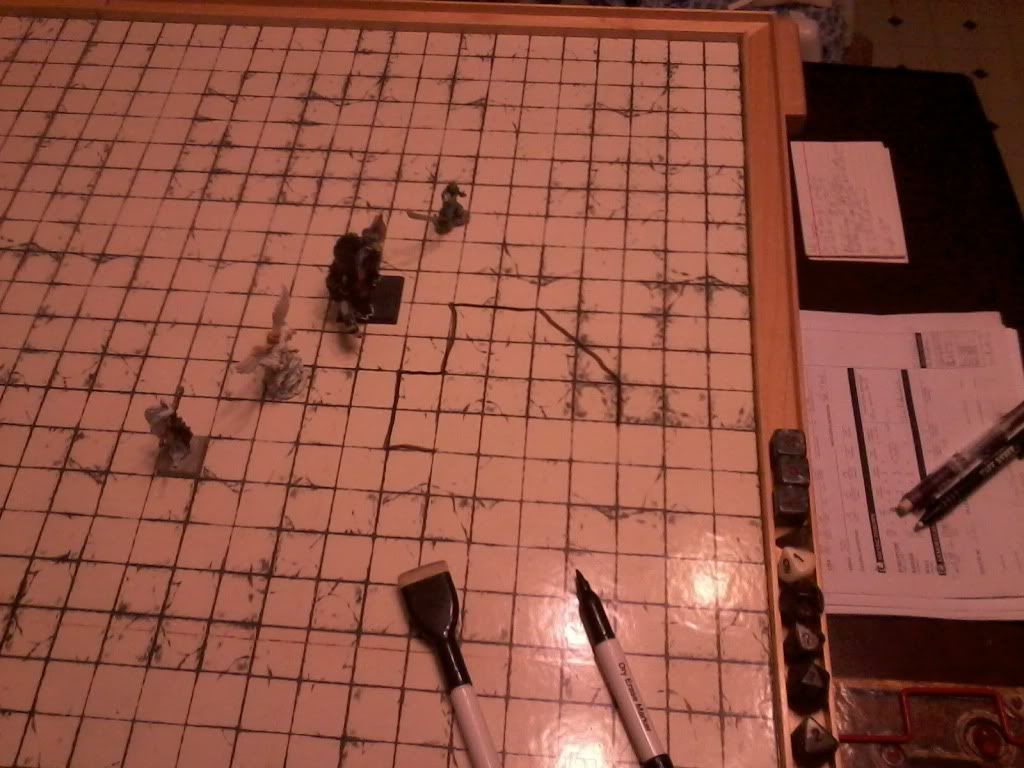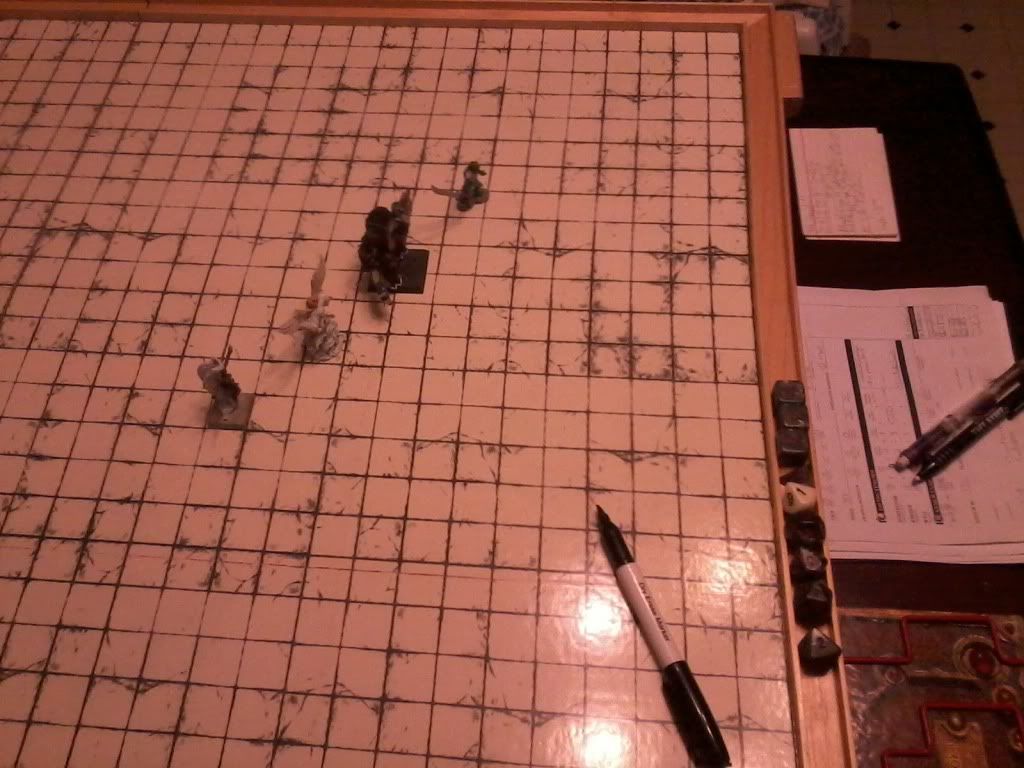 This is a cabinet I made for holding D&D stuff. The top of the dishwasher was just collecting stuff like that anyways!