GD T-SHIRTS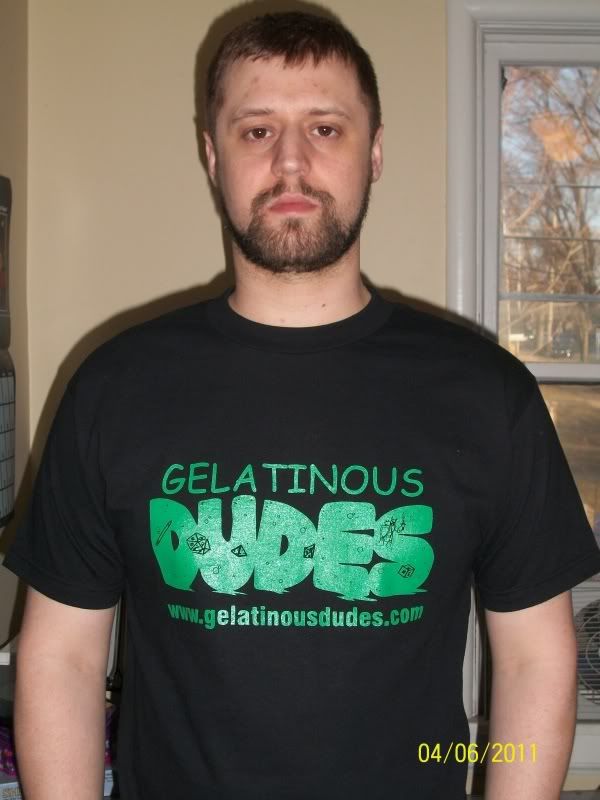 We now have new GD T-Shirts (A Picture will be posted Soon)
They will be available For the first time at our June 5th Gameday.
It is a Black Shirt with the Gelatinous Dudes Logo on the front in Green
Sizes Small-XL will cost $10.00
Sizes XXL + will cost $15.00
You have two ways to get the shirt
Option One:
Pre-Order & Pre-Pay for your shirt and select your desired size. This will guarantee you get the number of shirts and the sizes that you want. You will be able to pick up your pre orders at the June 5th gameday or anytime after.
Simply post your order in this tread and we will contact you about payment.
Option Two:
Buy them at the June 5th gameday. the price is the same but Sizes and Quantity will be limited. There will be no shirts above XL.
All proceeds above the cost of each shirt goes to Adsum. This is $1.00 on the $10.00 shirts and $2.25 on the $15.00 shirts.